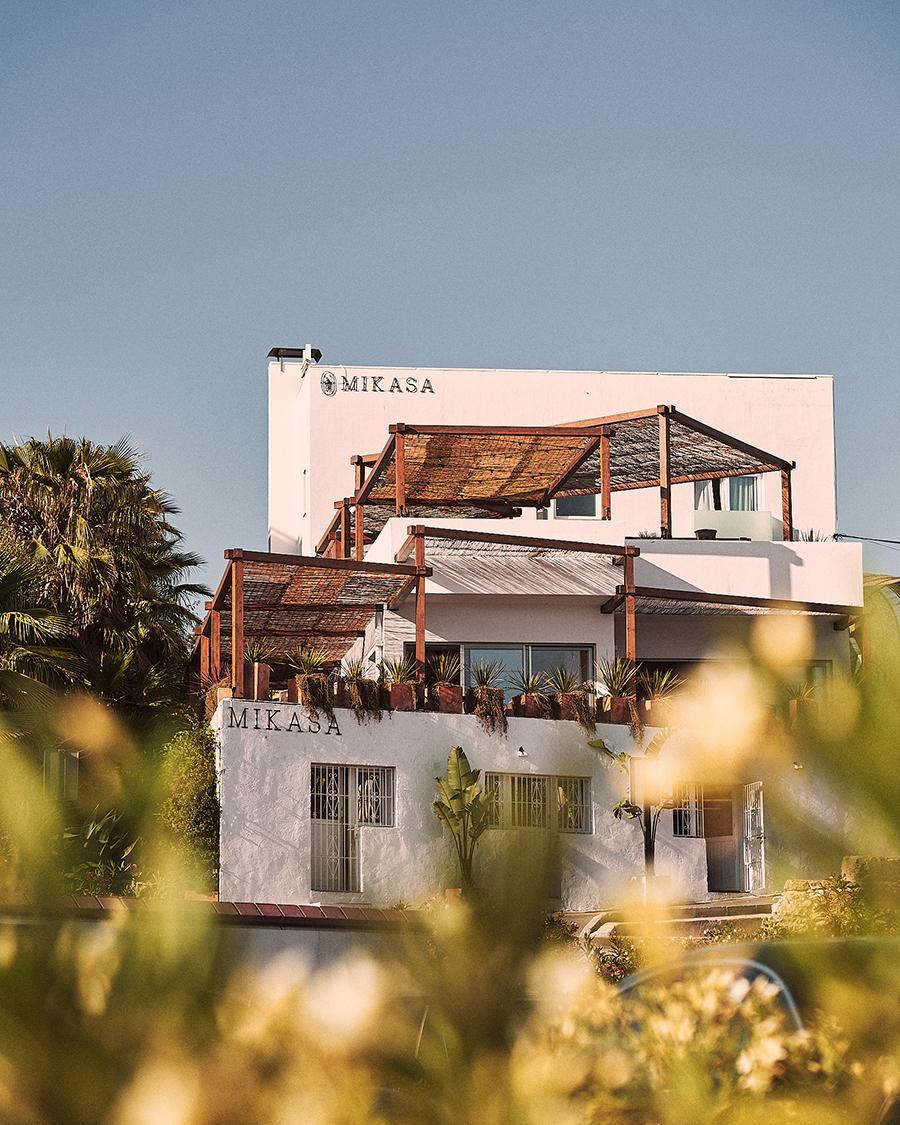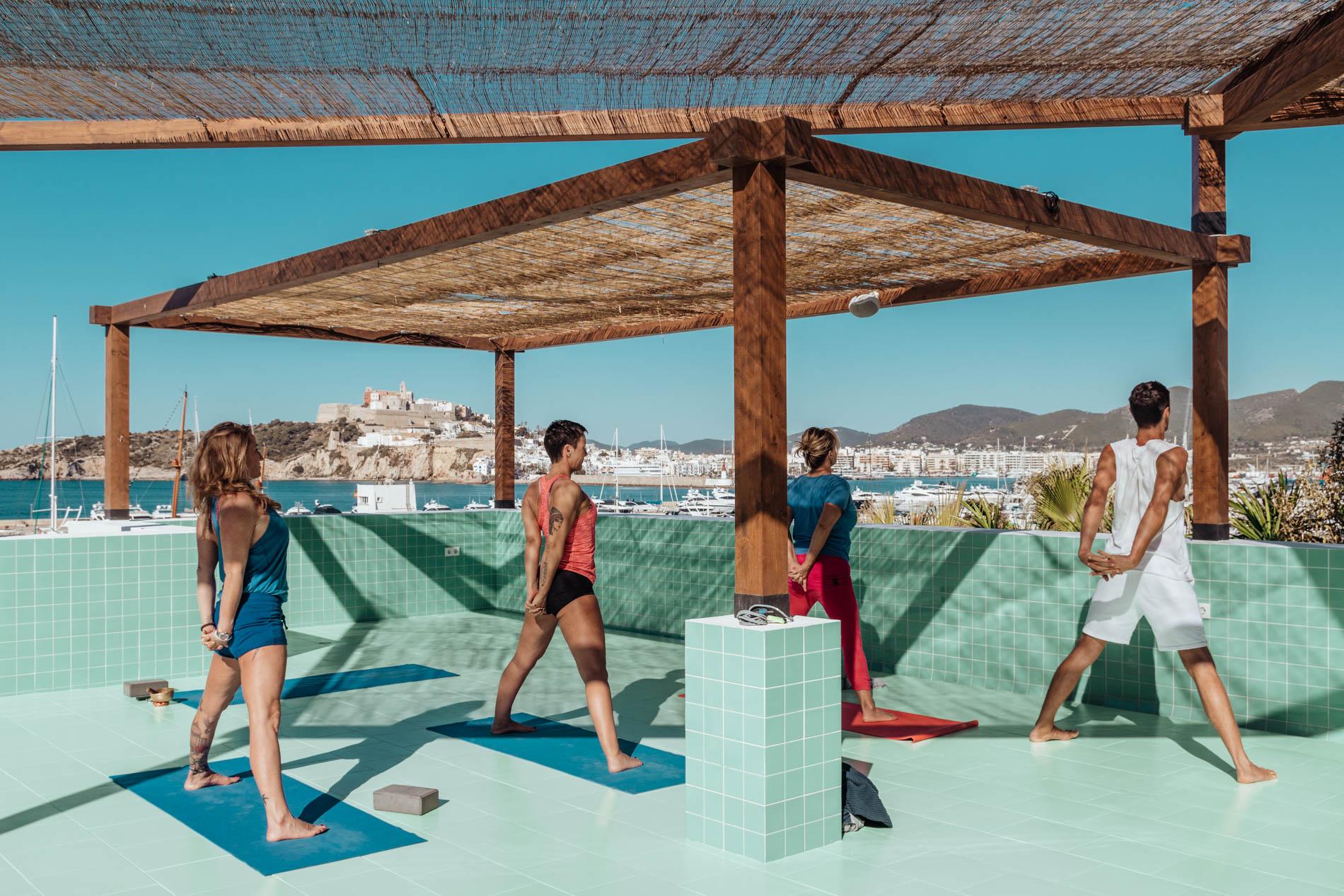 Mikasa's Urban Yoga Retreat
Mikasa brings together a luxury yoga retreat and the best of a weekend city break to create a nourishing hideaway in Ibiza. Combining daily yoga practices, famed Ibizan sites, stylish boutique accommodation and nourishing food to ensure you will feel revived and refreshed.
Relax and rejuvinate with our daily asana, pranayama and meditation practice and contemplative mini-workshops, combined with beach and countryside walks and a tour of Ibiza's old town, Dalt Vila.
You will stay in our über-comfortable and beautifully styled boutique hotel, relax on our spectacular terrace, sleep peacefully and be nourished by our daily menu of fresh, healthy Mediterranean cuisine.
Yoga & Philosophy
Relax your body, mind and soul with our daily practice of yoga, pranayama and meditation.
Take a moment for yourself, step away from your busy and stressful life and rejuvenate with us.
You will leave Ibiza with increased self-knowledge, harmony and joy. Armed with a wealth of new practices and knowledge that you can integrate into your daily life.
Accommodation
Feel unique, feel Ibiza, feel like home…. feel Mikasa.
Mikasa is Ibiza's leading boutique hotel, located in exclusive Marina Botafoch, within walking distance of some of the Island's most famous landmarks. Each of our 16 rooms has a unique personality, designed to reflect the season or moon that governs it. You might be instinctively drawn to a particular moon or you may want to experience a room that will enhance your desired mood.
Experience the raw beauty of Ibiza in our superior rooms and enjoy a private balcony with stunning sea views across the marina.
more info
Food
Nutrition and how you are nourished is a hugely important part of this retreat.
We believe that what we eat has a huge impact on our overall well-being so our chefs have created delicious vegetarian and vegan dishes specifically designed to heal your body and soul.
Beautifully presented Mediterranean food that taste exceptional and has a high nutritional content. Our produce is locally sourced, organic and individually prepared according to your specific needs.
Meals will be served in Mikasa's beautiful restaurant. One evening we will venture into historic Santa Gertrudis to dine at the exceptional Finca La Plaza.
Package deals
We have the following all-inclusive packages available
€615 (2 nights / 3 days)
Price includes:
- Accommodation
- 4 Yoga classes
- 1 Lecture / mini workshop
- 1 Guided excursion
- Daily breakfast, lunch & dinner
- Airport transfers
€880 (3 nights / 4 days)
Price includes:
- Accommodation
- 6 Yoga classes
- 2 Lectures / mini workshops
- 2 Guided excursions
- Breakfast, lunch & dinner
- Airport transfers
Price does not include flights and any additional treatments
Retreat facilitators

Davy Heijmans, Mikasa & Beachouse's resident yoga teacher, will facilitate this retreat.
Having taught yoga for nearly a decade across Ibiza, Holland and Brazil, he regularly facilitates retreats on the island.
What you can expect from a practice:
- A strong flow & focus on breath work
- A spirit of humor & playfulness
- A sense of feeling revived
What you can expect from Davy:
- Authenticity & empathy
- Wisdom & heartfelt love
- Inspiration
You're only one class away from a good mood.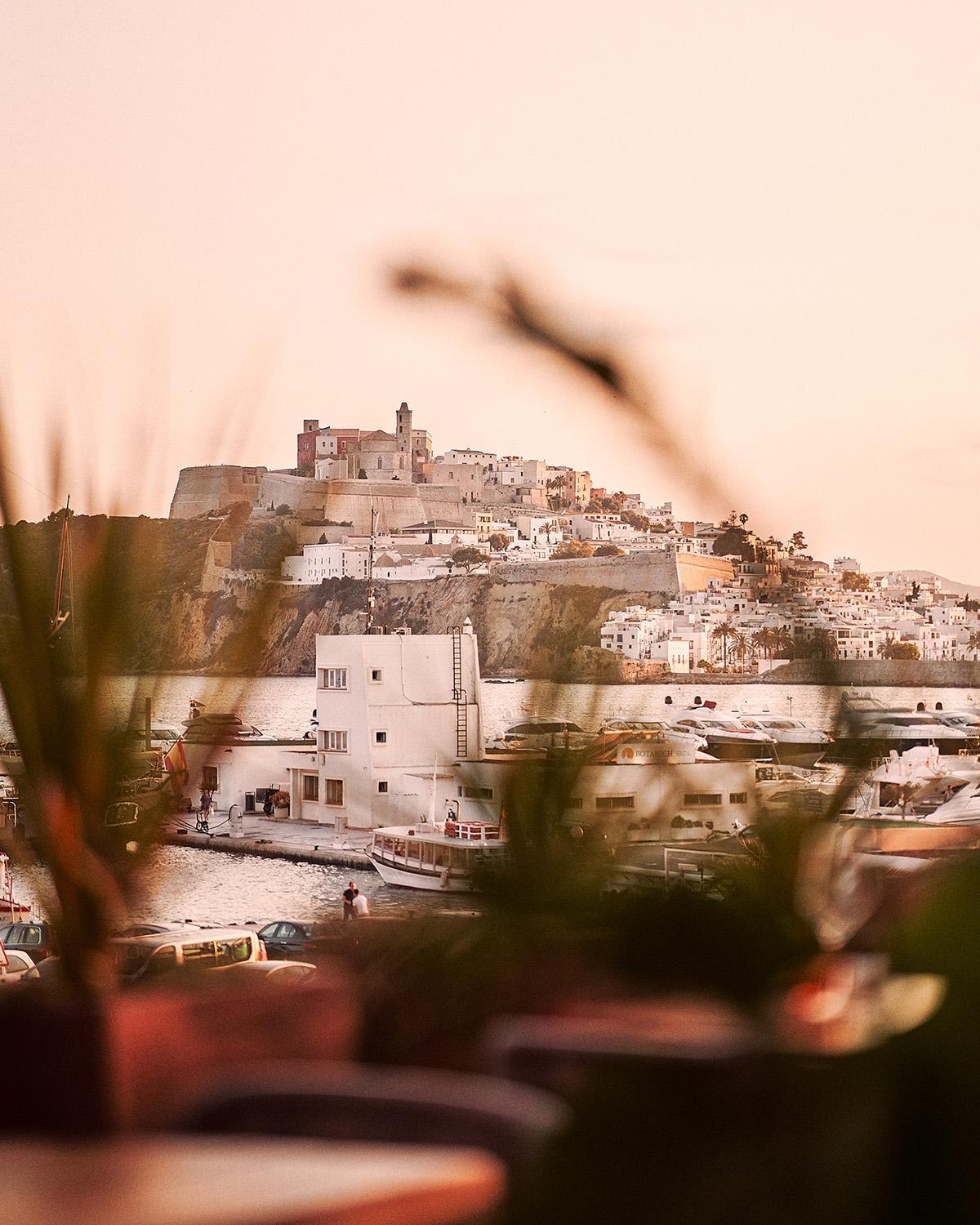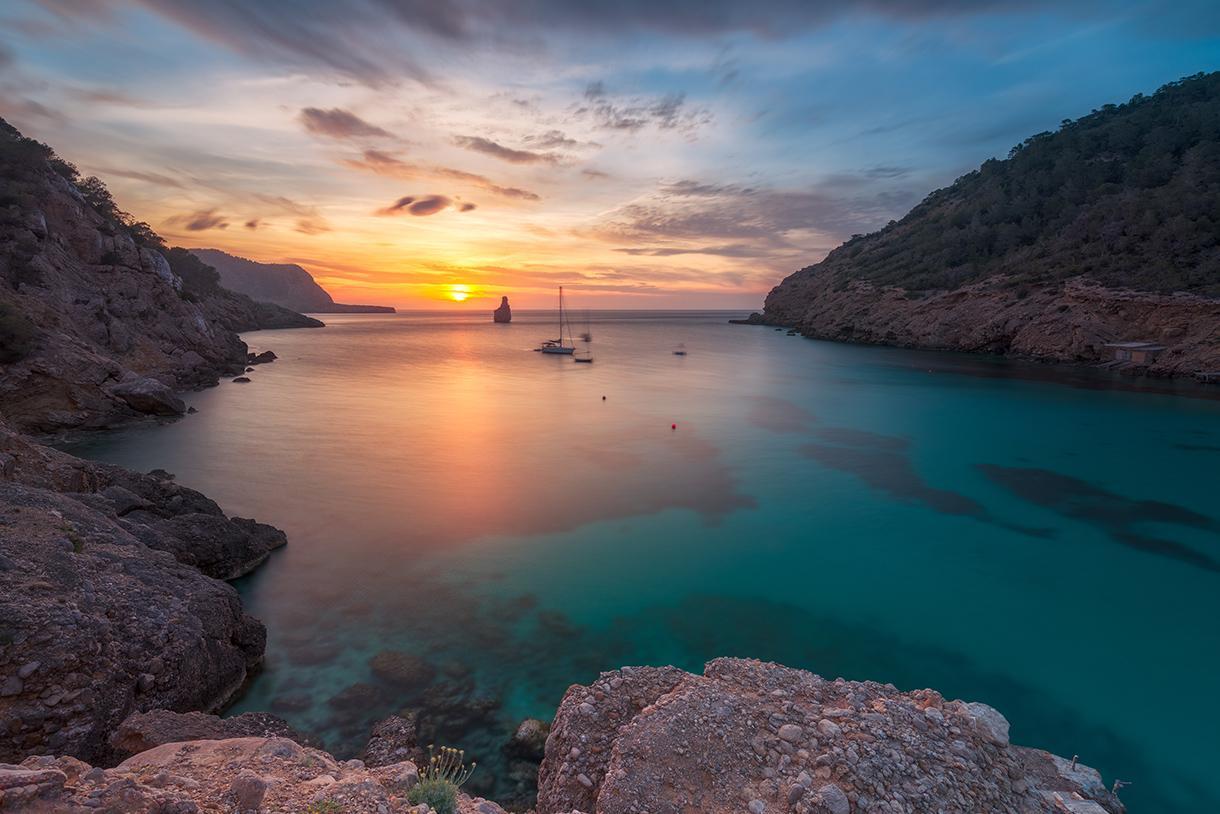 Ibiza is one of the most famous, scenic and popular of the Balearic Islands. Although the island's size is relatively small, it is packed with amazing sights, attractions and things to do. From the historic splendor of Ibiza Town, across breathtaking views from Sa Talaia to the sandy beaches of Es Cavallet and Cala Llenya, Ibiza is an island that is well worth a visit. 
Ibiza is regarded as one of the best locations to watch the spectacular sunset on the Mediterranean. No matter what time of the year it is, sea and beautiful scenery on the island will be offering breathtaking sunsets. 
One of the most intriguing destinations in Ibiza is the island of Es Vedrà. The island is completely uninhabited and protected as a natural park. But it's more than natural park. Es Vedrà is one of the most startling sights in the Balearics, emerging abruptly from the glittering Mediterranean like an offshore volcano. 
The port city known as Ibiza Town is the largest and prettiest destination on the island. Overlooking the Mediterranean Sea, Ibiza Town boasts a walled fortress as well as cobblestone streets. Perched above the water, Dalt Vila, is the historic area filled with Cathedral 'Our Lady of the Snows', world-class restaurants, and amazing sights. 
April 2020, Mikasa's Urban Yoga Retreat
4 day retreat: 16-19 april
3 day retreat: 17-19 april
Highlights
4 days of practice
2 daily yoga classes
Spectacular surroundings
Lectures, mini-workshops, and excursions
Daily breakfast, lunch, and dinner
3 nights accommodation
Suitable for beginners
Transportation
Skill level
Beginner
Intermediate
Advanced
Yoga styles
Arrival & pick up at Ibiza Airport
Check-in
18:00 Evening yoga practice

 

19:30 Dinner
09:00 Morning yoga practice (at Mikasa rooftop or Talamanca beach)
10:30 Breakfast
11:30 Mini-workshop (e.g. yoga philosophy or pranayama)
13:00 Lunch
14:00 Excursion (or free time)
18:00 Evening yoga practice

 

19:30 Dinner (at Mikasa or Finca La Plaza)
09:00 Morning yoga practice (at Mikasa rooftop or Talamanca beach)
10:30 Breakfast
Check-out
Departure & drop-off at Ibiza Airport